Real Millennium Group Membership Application

To Join:

Replace the information in the boxes with your info and click the submit button.  You will receive an e-mail confimation within 24 hours, and your membership card after your application is processed.  If you do not receive a confirmation, please e-mail us.

DUE TO LACK OF TIME AND FUNDING, WE ARE NO LONGER ACCEPTING NEW MEMBERSHIP APPLICATIONS

Thank you for your support!

Name:

Address:

Birth Date:

E-mail:

In order to apply for membership in the Real Millennium Group, an applicant must have read and understood the RMG
Mission Statement
, and be in agreement with its principles. Applicants for membership promise to abide by the desires and qualities of RMG members.
In return, the Founder and President of the RMG promises to conduct himself in a manner befitting that of his position, his organization, and his members. No fees are required to become a member of the RMG. This is strictly a volunteer organization, dedicated to promoting Truth, Knowledge, and World Peace.

As a member of the RMG, a person will be allowed to publish articles and stories on the RMG web site, make suggestions for additions to the web site and the Mission Statement, and are also eligible for discounts at Slocum's Bowl-O-Drome, the official headquarters of the RMG. Members will also be eligible for any future promotion and benefits made available by the RMG.

If a student, last grade completed:

College Major & Degree:

Favorite Historical Person(s),

Event(s), and/or Period(s):

The information on this form will be used only for the records of the RMG. We will not release the information to any outside agencies or people.

A membership card will be e-mailed to you, which you can print out and laminate to keep with you (contact paper can be picked up at Staples or Office Max for a couple of bucks).

If you would like to receive a membership card by regular mail (it will be printed on business card paper), please supply a full mailing address.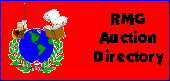 Have a Home Page or Web Site??  We'll add it to our site map and community links!!