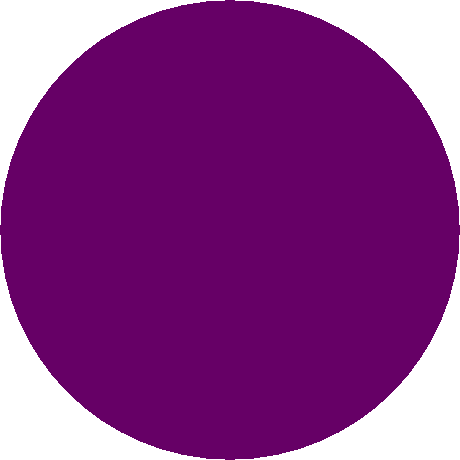 The Real Millennium Group's Guide to Wizardry®

Wizardry is a Registered Trademark of Sir-Tech, Ltd. and all material with the exception of the RMG guide and related work is copyright 1981-2004 Sir-Tech, Ltd.  This guide and the related work is copyright 2004 Real Millennium Group & Backdoor Trot Productions, and not to be reproduced by any means without prior written permission.

Welcome to the RMG's guide for the eternally popular CRPG (Computer Role-Playing Game) line named Wizardry. There are now eight original scenarios encompassing Wizardy, the last being the untitled Wizardry 8 (which I refer to as Race to Ascension), which was released in 2001. The very first scenario, Proving Grounds of the Mad Overlord, dates back to 1981 when floppy disks were really floppy - the old 5.25" as opposed to the 3.5" today. It was created by Andrew (Werdna) Greenberg and Robert (Trebor) Woodhead, of Sir-Tech, LTD in Canada. This was followed by: Knight of Diamonds in 1982; Legacy of Llylgamyn - 1983;  Return of Werdna - 1986; Heart of the Maelstrom - 1988; Bane of the Cosmic Forge - 1990; Crusaders of the Dark Savant - 1992; and Wizardry Gold in 1996 (a slightly updated version of Dark Savant). There have been a few other games to have the Wizardry name on them, but these nine scenarios encompass the official collection.

Many versions of these scenarios, both original and re-releases, can be found at various places on the Internet. The versions I have include the Wizardry Archives, which is a compilation re-release for the IBM PC by Interplay, and includes the first six scenarios (Versions 2.0) and both versions of Dark Savant. Some of the scenarios were also adapted for the Nintendo Entertainment System: Proving Grounds and Knight of Diamonds were released for the original NES in both America and Japan. I also believe the third scenario (Llylgamyn) was released in both countries, but have yet to come across an American version. The 5th scenario (Maelstrom) was adapted for the Super NES in both countries, and Cosmic Forge in Japan only (as far as I know). In addition to the Archives, I also have the respective American editions of the Nintendo releases.

Wizardry has become such a staple of the computer gaming world that many fan web sites can be found on the 'Net, most of which contain hints, guides, walkthroughs, and just about any thing else you want or need to know to play the games and defeat each of the scenarios. There are also many opinions out there about just how good theses games are. I find myself right in the middle. I still enjoy playing them, but there is a lack of playing style that just doesn't fill my ideal vision of what a CRPG should look like. I have played several others beside the Wizardry series, and each one tends to have its ups and downs. My ideal game would be an amalgamation of bits and pieces of each one. At any rate, I have published this Wizardry guide in the hopes of bringing a little something extra to those who want to give 'em a try.

To get things started, the information contained within this section deals primarily with Scenarios 1,2,3 and 5 since they all play very similar to each other (both the Archive and NES versions). I also have decided not to write a straight forward walkthrough for these scenarios as many such guides currently exist on various web sites (links to a few are at the bottom of the page). Nor do I offer all but some of the basic information about each scenario here since most of that kind of info can be found in the manuals contained with the games. If you don't have these, then you're out of luck. Instead, I will offer some of my tips, hints, and game playing strategies I think will benefit your game play, and may not be found in the other guides. I have also included item lists and other such pertinent information, to be used as helpful reference charts. This information comes from my own time playing these games, in addition to the official clue books and guides which were available for the NES and PC versions, and the unofficial guides on the web. Since I have been referencing this material for several years and didn't keep notes from where a particular piece of info originated, unfortunately I cannot give out specific credits to whose material I may have used, so give out blanket credit to all those who took the time to put out their information to help the rest of us gamers.

I hope to get complete information about the remainder of the scenarios here eventually, but that will be a years long project to be certain. For quick reference, I have arranged the guide for each scenario to include an Introduction (which details game playing differences between the Archives and NES versions); Tips, Hints, & Strategies; Final Thoughts; Item List; Monster List; and Maps. I also have listed a reference chart to Spells and Experience Levels in their own section since these four scenarios share this information in common with almost no variation (differences will be noted). Since these four scenarios have many similarities, I have also created a General Playing Tips guide to cover most of the basics in one section which will cut down on the repetitiveness in the other sections.

Here's a list of some of the abbreviations and terms I will

be using throughout the Guide:

NES/SNES = The Nintendo or Super Nintendo versions, respectively.

PC = The Wizardry Archives version.

SC = Scenario - refers to one of the particular games - Wizardry I, II, III, or V.

HP = Hit Points - a number used to represent your characters' (or a monster's)

        health or life. The higher the number, the more hits required to kill the

        character (or monster).

EL = Experience Level - this is your character's current level of ability. More on

        this in the EL chart, and the individual game guides. Also referred to as

        "levels."

EP = Experience Points - a number used to represent the abilities or level of a

        monster. Your characters need to accumulate EP to gain higher ELs.

AC = Armor Class - the amount of protection a character has - the lower the

        number the better.

FL = I will use this to refer to a particular floor or level of the maze in each game.

        FL1 would be the topmost level of the maze; FL3 would be three levels or

        floors down from the castle, etc. The castle or ground level would be

        equivalent to FL0.

RMG Wizardry Guide Links:

Wizardry III: Legacy of Llylgamyn

Wizardry V: Heart of the Maelstrom

Be sure to visit the Welcome to Wizardry Group for more Wizardry info and special items like midi music files, desktop icons, and the entire Wizardry Guide available for download as it is completed.

The Real Millennium Group is entirely self-funded, please help us keep going by making a donation.