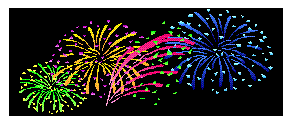 Honoring 300 Years of American Heritage

1776 - 2001

Join Our Nationwide Celebration Of

America's 300th Birthday!!

July 4th, 2001

**Spectacular Fireworks displays in

each time zone!!

**At midnight (Eastern Time) a single fireworks burst will be set off above the capitol city in each of the 50 states!!

**Special shows and historical presentations at the National Museum in Washington, D.C.

Special Re-enactment of the Battles of Lexington & Concord at Mercer County Park in Trenton, NJ

Performed by the Real Millennium Group's LARP:

Knights of Justice

Special Dinner hosted by the Real Millennium Group's officers will be held at the Marriott Resort Hotel in Princeton, NJ Tickets will be $150 per person

seating will be limited so reserve your tickets now!!

Special remembrance of New Jersey's Veterans to follow.

E-mail us for reservations or to find out what the

local chapter of the Real Millennium Group has

planned in your area.